Moving Your Data Management and Governance to the Cloud
Watch this webinar to learn the best practices and functional components for successful data management and data governance in the cloud and hybrid environments.
Our VP of Platform Strategy Marek Ovcacek talks about:
The enterprise journey from on-premesis to cloud and hybrid data architectures
The typical data governance and data integration challenges of hybrid cloud
How to ensure that enterprise data is trusted and delivered to consumers as expected
How to use edge computing and hybrid data preparation to process data effectively in any environment
How Ataccama Cloud helps you get started with data management fast in a convenient, managed solution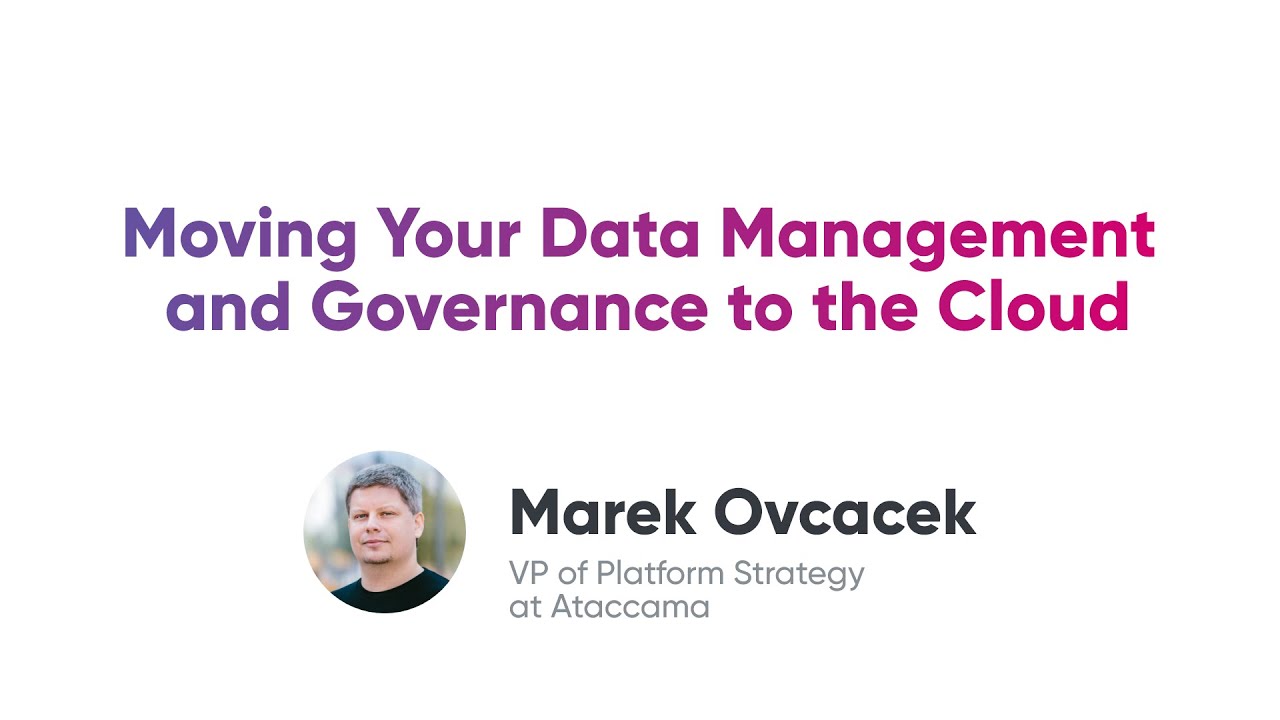 Please log in to access our expert resources.
Claim your free account to benefit from our premium data management resources.
Sign in