Independent Analyst Research: Habits of Successful Data Governance Programs
If you're interested to learn about what ensures the success of an enterprise data governance program, then you'll be interested in this webinar. You'll hear about the research conducted by The Information Difference into 140+ data governance programs across a range of verticals.
You'll learn about their findings, including:
Characteristics and behaviors associated with successful (and unsuccessful) data governance programs
How your own data governance practices match up across a range of organizations and where you can improve your enterprise data governance practices
Why data governance is crucial for successful and sustainable MDM implementations and data quality program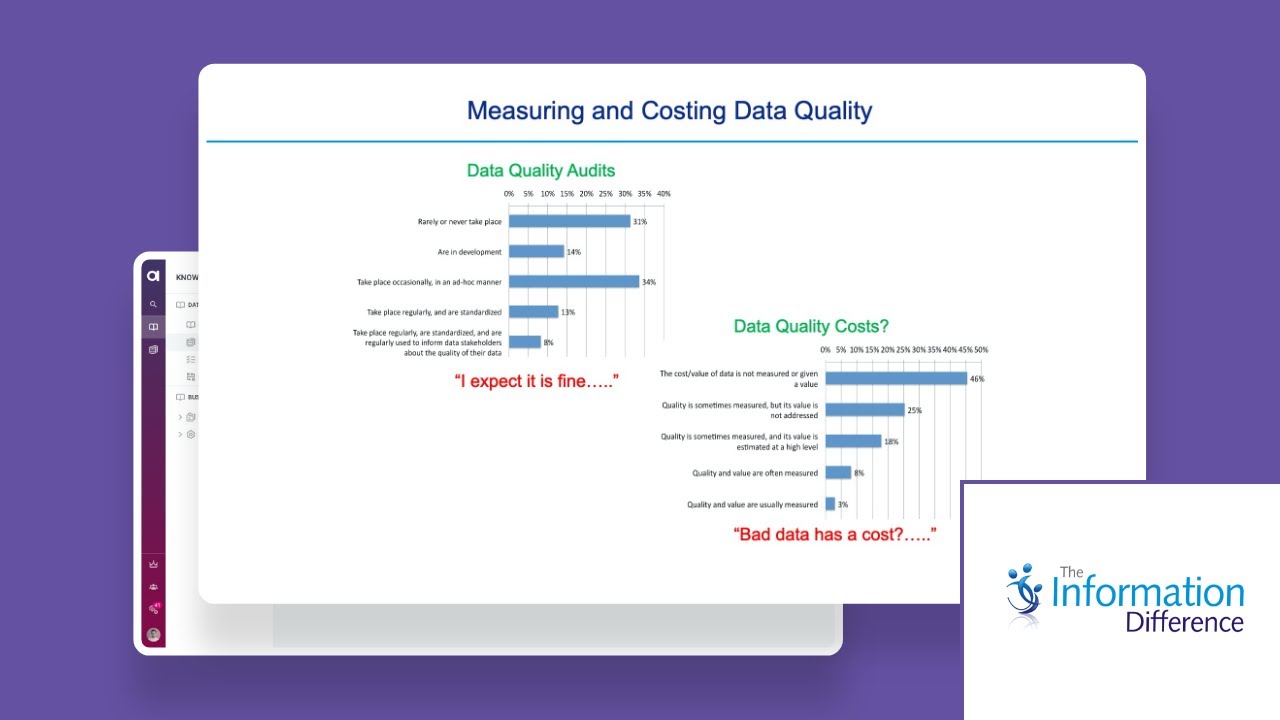 Please log in to access our expert resources.
Claim your free account to benefit from our premium data management resources.
Sign in