Giving Voice to the Business Benefits of Data Quality
Every organisation, regardless of size or industry, is investing more and more in data-reliant technologies. And while there are many opportunities that the new world of data promises—there are still many organisations that aren't effectively harnessing their data to improve their bottom line.
Watch this panel discussion to learn how to properly identify critical data elements and the business benefits that come with prioritising and solving DQ issues.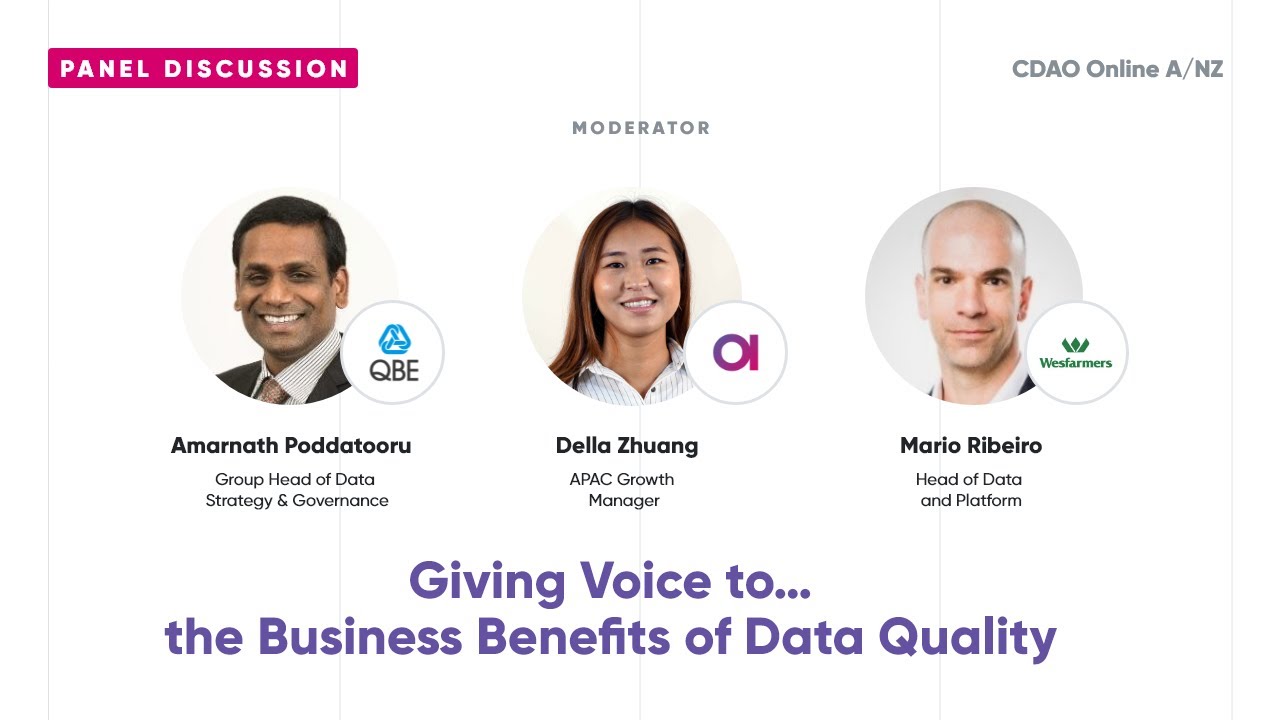 Enter your details to access our expert resources