[GERMAN] Back to the Future: Drei Jahre Zeitreise mit einer DQ-Lösung
In Anknüpfung an einen vor drei Jahren bei der TDWI München gehaltenen Vortrag zu Datenqualität bei der Raiffeisen Bank International AG blickt Christian Trapichler, Senior Data Quality Governance Manager, nun mit einem Erfahrungsbericht aus Anwendersicht auf den Projektabschluss und Produktionsstart zurück und zieht eine vorläufige Bilanz. Beantwortet werden unter anderem folgende Fragen:
Wurden die Ziele erreicht und Erwartungen erfüllt?
Ist Datenqualität messbar und auch besser geworden?
Welche begleitenden Maßnahmen waren erforderlich?
Was waren die Stolpersteine und "Lessons learned"?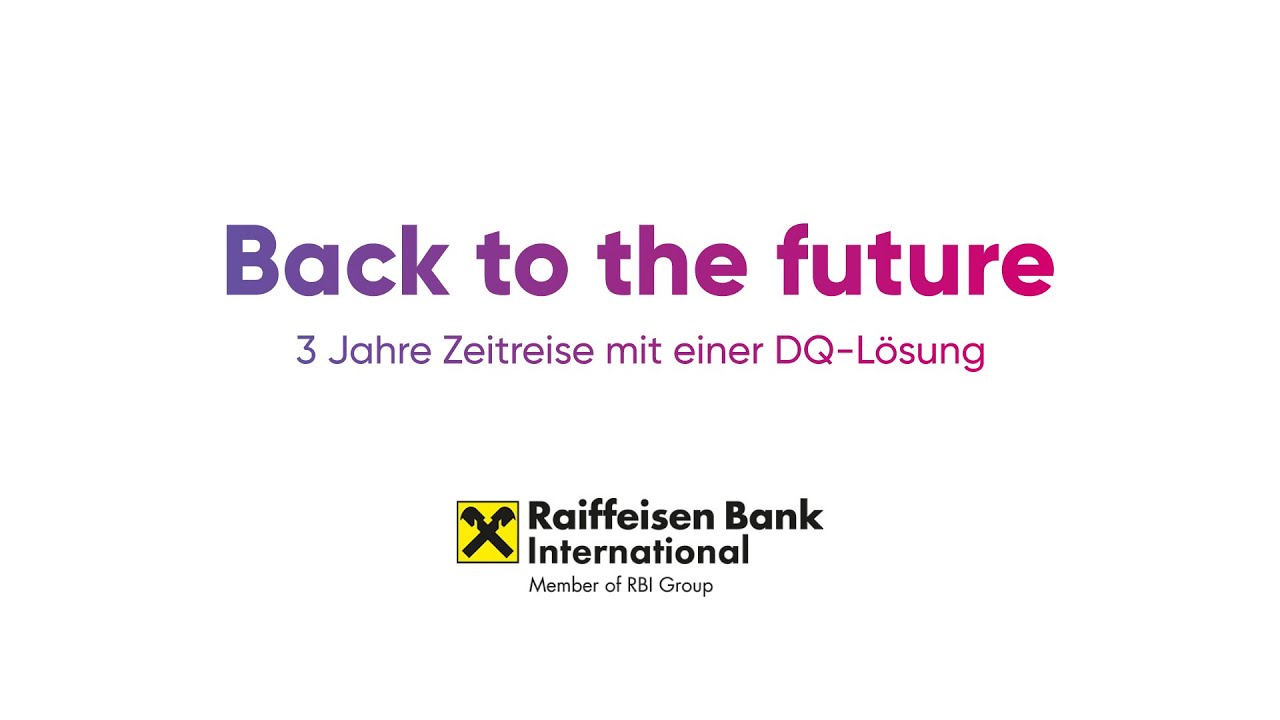 Enter your details to access our expert resources